Inspire2Thrive Telford accommodation based support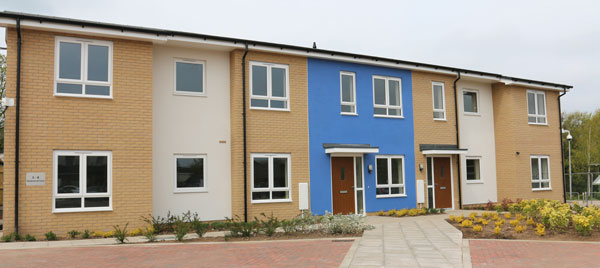 Inspire2Thrive Telford makes use of each partners specialisms to offer short term accommodation based support and offers a range of accommodation based services to suit the individual need. These range from young persons/ family accommodation, accommodation for those experiencing homelessness, to accommodation for those with mental health needs or learning difficulties.
The service aims to enable individuals to access accommodation and support to manage their homelessness, obtain & maintain their tenancy & home, maximise income and lead fulfilling and independent lives as well as empowering people to make informed choices about the services they access and receive.

Support offered is flexible and varies dependant on accommodation - ranging from support during weekdays to 24 hour based support. Our assessment with the applicant will support us to identify the most appropriate service for the individual based on their requirements and need.

This service is funded by Telford & Wrekin Council

Customers who access our accommodation based services are offered support to, amongst other things
Claim appropriate benefits and maximising customers' income
Manage homelessness and secure settled accommodation
Fulfilling licence / tenancy / mortgage conditions
Ensure customers connection to utilities, payment and management of bills & how to use equipment in their own home.
Advise and enable the safety and security of accommodation
Access to Community Alarm and Assistive Technology Services
Organising repairs or improvements to the home
Enable a move to more appropriate accommodation.
Mediation in neighbour disputes
Manage in independent accommodation, including budgeting catering and management of property.
Provision of information on community facilities and Services available to customers.
Liaison with other agencies in relation to customers' welfare to ensure that customers receive the Services necessary to maintain them in their accommodation.
Support customers to overcome social isolation in their accommodation.
Shopping with a customer or collection of pension etc. where a skills developing process is in place
Advice and encouragement in relation to carrying out personal care tasks for themselves
Advocacy with health professionals over medication and related matters where part of skills development process.
Advice to customers on how to deal with substance misuse problems.
Support to customers in taking up employment opportunities
Mediation between customers and their family.
Advise and enable in relation to maintaining relationships.
Organisation, facilitation and accompanying of customers on outings.
Support with overall health and wellbeing.
Enable customers to take advantage of educational opportunities.
To find out more, contact us or visit our Access Support area to download the referral form.