Inspire2Thrive Telford Floating Support Service
About our Floating Support Service.
Inspire2Thrive Telford Floating Support offers a personally tailored service to customers across the borough of Telford & Wrekin in need of support to manage homelessness and those in any type of tenure with an assessed need.
This service aims to enable individuals to access support to manage their homelessness, obtain & maintain their tenancy & home maximise income and lead fulfilling and independent lives. We empower people to make informed choices about the services they access and receive.
Support is usually offered on a weekly basis and our assessment with the applicant will support us to identify the amount of hours per week each customer may require. The service operates a flexible approach to support delivery and whilst the majority of support will be delivered between 9 and 5 there is flexibility around this according to our customer needs. The length of the service will depend on customer need.
We do not apply blanket exclusions for our services. Each application is considered on a case-by-case basis.
Support that can help you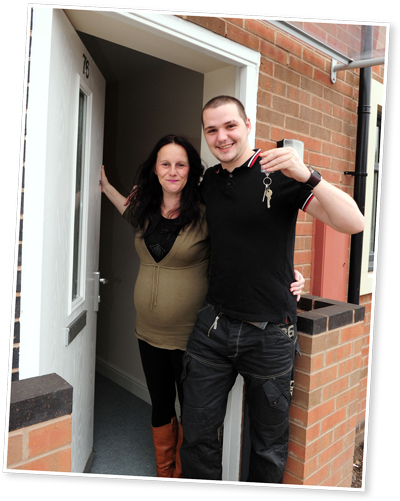 Our floating support service is for those identified as having ongoing support needs. To give you an idea of what we can help with, see the list below. This list is not exhaustive but gives you an idea of the support needs we frequently help our customers with;
Claim appropriate benefits and maximising customers' income
Manage homelessness and secure settled accommodation
Fulfilling licence / tenancy / mortgage conditions
Ensure customers connection to utilities, payment and management of bills & how to use equipment in their own home.
Advise and enable the safety and security of accommodation
Access to Community Alarm and Assistive Technology Services
Organising repairs or improvements to the home
Enable a move to more appropriate accommodation.
Mediation in neighbour disputes
Manage in independent accommodation, including budgeting catering and management of property.
Provision of information on community facilities and Services available to customers.
Liaison with other agencies in relation to customers' welfare to ensure that customers receive the Services necessary to maintain them in their accommodation.
Support customers to overcome social isolation in their accommodation.
Shopping with a customer or collection of pension etc. where a skills developing process is in place
Advice and encouragement in relation to carrying out personal care tasks for themselves
Advocacy with health professionals over medication and related matters where part of skills development process.
Advice to customers on how to deal with substance misuse problems.
Support to customers in taking up employment opportunities
Mediation between customers and their family.
Advise and enable in relation to maintaining relationships.
Organisation, facilitation and accompanying of customers on outings.
Support with overall health and wellbeing.
To find out more, contact us or visit our Access Support area to download the referral form.